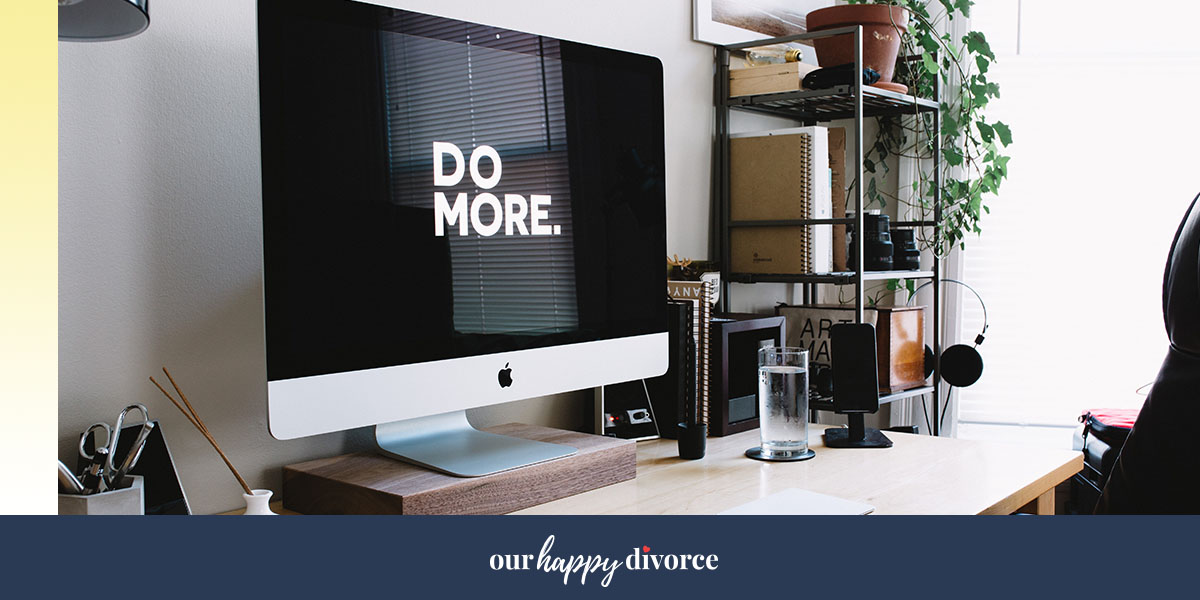 10 Best Co-Parenting Blogs
Our Happy Divorce Thursday, November 21, 2019

Looking for advice about co-parenting? We know first hand that the initial stages of divorce are extremely difficult and it can be hard to navigate the whole new world of co-parenting. Even as life goes on, new questions about co-parenting arise, and it's helpful to get a fresh perspective on things. Successful co-parents focus on keeping their kids first in all major decisions as well as daily life. Here are some great co-parenting blogs to check in with when you need some advice. 
10 Co-Parenting Blogs to Check Out 
1.) It's Over Easy
: If your divorce is uncontested, It's Over Easy provides an easy, online way to work through the paperwork and plans and file your divorce. With divorce coaches on-call and a helpful blog, It's Over Easy can guide you through not only your divorce but your co-parenting plan, too.
2.) Talking Parents:
If you're facing a complicated co-parenting situation like a move or introducing a new romantic partner, check out Talking Parents. The blog offers advice for every stage of co-parenting, from setting up a parenting plan, parenting from different states, negotiating child support and more. 
3.) Coparently
: Coparently provides parents with helpful online tools to simplify co-parenting. From color-coded custody calendars to expense tracking, you'll find tools to make communicating and co-parenting easier. 
4.) Elittles
: Sometimes going back and forth between parents can be confusing for children. Elittles designed a simple magnetic calendar board that helps kids quickly visualize which parent they'll be with throughout the week. 
5.) Bambi and Baby
: Follow along with Australian single mum Elizabeth as she navigates life as a single mum and career woman. Other working moms will appreciate her no nonsense approach to motherhood as well as her uplifting, encouraging words. 
6.) 2houses
: For co-parents who'd like help tracking expenses, sharing photos or communicating, 2houses provides these services and more through an online platform. Each parent can log in, share quotes, update the joint calendar and enter child-related expenses.

7.) Divorced Girl Smiling:
It's easy to focus so much on being a good co-parent that you forget you're a person outside of parenting, too. Divorced Girl Smiling is the ultimate guide to getting your groove back, taking care of yourself, and parenting with purpose. 
8.) Our Family Wizard
: In addition to providing shared calendars and expense tracking, Our Family Wizard has a shared info bank parents can use to track important contact info and details. By keeping all school and medical contacts in one place, it's easy for either parent to quickly access what they need.
9.) Family Minded
: With helpful advice for all types of families, Family Minded also does a great job calling out the unique challenges co-parents face. From technology to discipline, there's advice that all parents can use to raise happy kids.
10.) Divorce and Children
: Co-parenting coach Christina McGhee began teaching court-mandated parenting classes to divorcing couples. As a real life stepmom, too, Christina found that the information available to co-parents was vague and unhelpful. She shares frankly from her own experiences and helps co-parents navigate parenting.

Thanks to social media, blogs and even celebrities sharing their stories, it's becoming easier to find real-life advice to nearly every decision you'll face after your divorce. By collaborating with your ex to put your children first, you'll be setting your family up for a happy divorce that keeps the kids' best interests at heart.