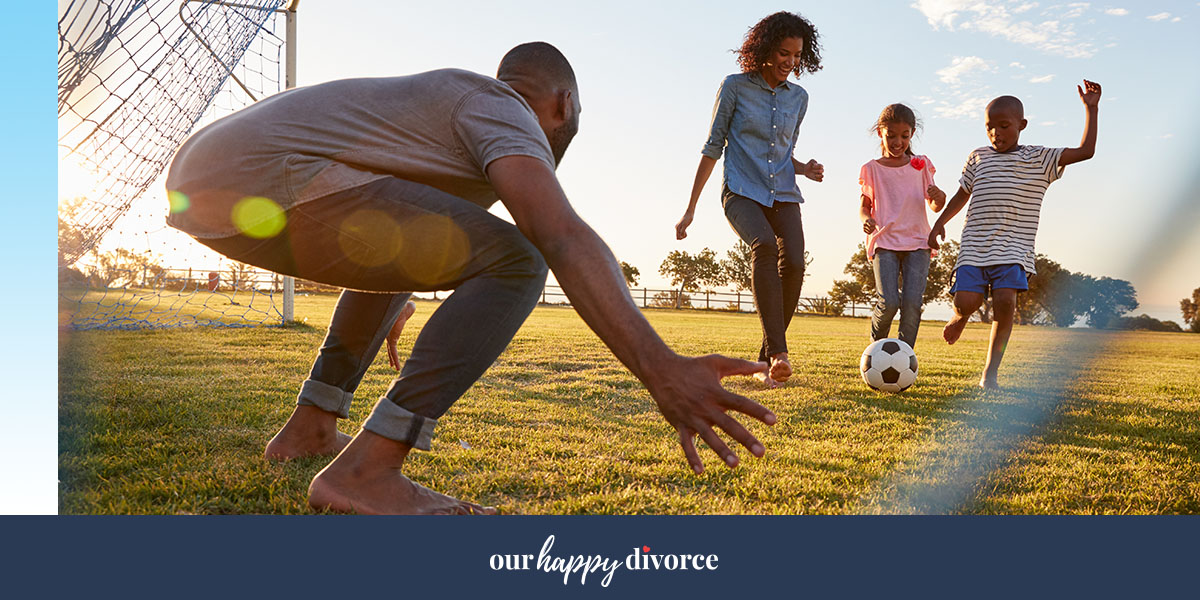 11 Resources That'll Make You Better At Step-Parenting
Our Happy Divorce Tuesday, December 24, 2019
When it comes to being a step-parent your kids will adore, there's a lot to learn. Thankfully, there are also a lot of step-parenting resources out there to help you understand the challenges you may face as a new step-parent and how to build a great relationship with your step-kids. 
This non-profit's mission is to support parents with the tools they need to build meaningful connections with their kids. Through a monthly parenting newsletter and blog, Hand in Hand Parenting shares advice that parents of kids ages 6 months to 6 years can use to build a stronger relationship with their kids. From common issues like battling a fear of the dark to more complex topics like helping kids manage their friendships, you'll find support and education to help you as a step-parent. 
More than just an educational site, this non-profit advocates for mental health and wellness. With the approach that adults can be better step-parents when their own mental health is in balance, HelpGuide's blog offers helpful advice on navigating divorce with children and blending families.
Especially helpful if step-parenting is also your first go at parenting, Parents Magazine covers everything from infancy to teen years. In addition to fun kids activity ideas you can use to bond with your step-kids, Parents also gives step-parents practical advice like how to talk to kids about divorce. 
If you're interested in research and facts about divorce and step-parenting, APA.org is the source. The site shares studies about topics like the changing role of fathers and how very young children understand divorce.
Where many sites cover step-parenting as part of a larger focus on parenting and family, Blended Family Frappe is all step-parenting, all the time. From a humorous look at the 7 stages of becoming a step-parent to 8 step-parenting tips from Game of Thrones, this site keeps it real about step-parenting.
Another site with a no-holds-barred approach to parenting, Scary Mommy isn't afraid to get down and dirty about step-parenting. Get real life stories from contributors who are just like you and sharing why their step-kids don't call them mom and the top 5 things no step-parent wants to hear.
Founded 26 years ago when there was very little support available for divorce, DivorceMag.com provides practical, down-to-earth advice about divorce and step-families. The site's contributors include lawyers and experts who offer hands-on tips about being a better step-parent.
This site gives readers parenting advice based on cognitive behavioral therapy principles. With their helpful, research-based insights, step-parents can find advice for dealing with behavioral problems in their step-kids and managing conflict in blended families.
The StepFamily Foundation provides counseling and seminars for blended families. In addition to these services, StepFamily.org also shares advice specifically for step-fathers and step-mothers. Be sure to check out their top 10 tips for the holidays.
Very Well Family is focused on providing real, reliable content all about parenting and family topics. Their advice comes straight from healthcare professionals and industry experts. From discipline mistakes divorced parents make to strategies for successful co-parenting, Very Well Family is a great resource for blended families. 
With articles on everything from beauty to health to what to make for dinner, She Knows is a busy step-parent's best friend. The site offers frank advice for step-parenting like 5 things a step-parent should never do and how to get through Mother's Day as a step-parent.
In addition to these non-profit and blog sites, step-parents can find advice through podcasts and even good old-fashioned
books about divorce and step-parenting
. Most importantly, communicate openly with your spouse about any step-parenting challenges you're facing. You're an essential part of your blended family's co-parenting unit and you have the opportunity to become another parent your step-kids will respect and adore.