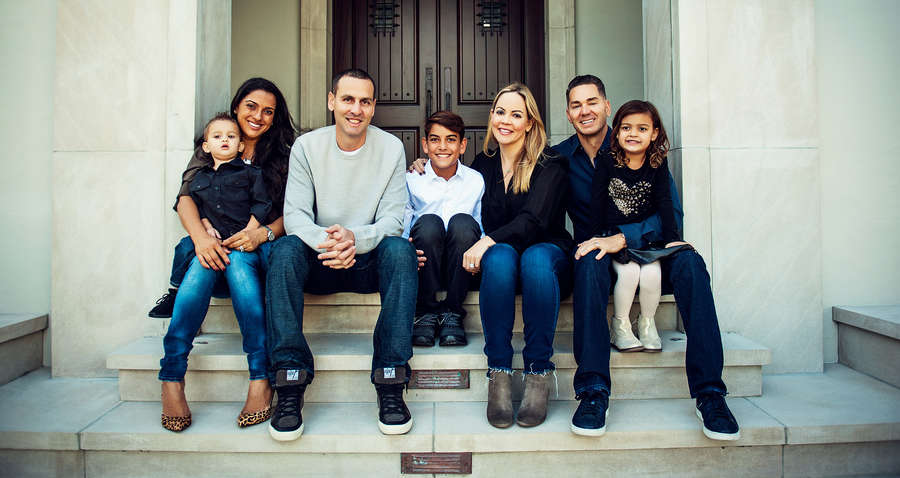 5 Books to Walk You Through Your Divorce
Our Happy Divorce Tuesday, August 25, 2020
Did you know? Reading increases your emotional intelligence. Taking in resources about divorce can help you grow as a person and keep your divorce amicable. Here are some of our favorite books on divorce to help you through the process:

Our Happy Divorce
Of course, we have to plug our own book. The reason we wrote it is so you could learn from the mistakes and changes we made. We refused to participate in the standard litigious legal divorce process, and came together to create a new strategy and worked to confront our hurt feelings and egos head-on. We put our son, Asher, first and came out stronger on the other side. Since then, we've been able to stay friends and bring our spouses and children together to create one big happy blended family. In our book, we share our story and provide advice on how you too can have a happier divorce.
Parenting Apart: How Separated and Divorced Parents Can Raise Happy and Secure Kids
This recommendation comes from one of our friends and frequent podcast guest, Kate Anthony. This book by Christina McGhee is the ultimate guide for divorcing couples with kids. It walks you through everything from talking to your kids about the divorce, helping them cope with two new homes, dealing with finances, managing your personal relationship and more. 
Divorce Poison
If your divorce is less than amicable and your ex is getting into your child's head, this is the book for you. Divorce Poison is a time-tested resource that gives parents strategies on how to preserve and rebuild loving relationships with their children. It also includes amazing advice from legal and mental health professionals to help their clients and safeguard the welfare of children.
Better Apart: The Radically Positive Way to Separate
This read comes from another one of our friends and podcast guests, Gabrielle Hartley. Gabrielle shares our vision in creating a better, happier divorce that allows you to come out on the other side stronger. It applies the life-changing, healing wisdom of meditation and yoga, combined with practical advice, to help anyone going through the painful realities of divorce. This amazing book even received praise from actress, businesswoman, and co-parenting extraordinaire Gwenyth Paltrow! 
Maybe You Should Talk to Someone 
With a series of stories strung together to create an honest, hilarious, heart-wrenching illumination of the human experience, this book is a breath of fresh air. It's highly recommended by clinical psychologists and has received amazing reviews. It's a new perspective on the painful issues to address and resolve after divorce, and the plethora of issues that can come with splitting up.


For more advice and resources on divorce, follow us on all of our social channels: Facebook, Instagram, Twitter, and LinkedIn. If you'd like to join our private Facebook community, please visit the Our Happy Divorce Facebook Group.