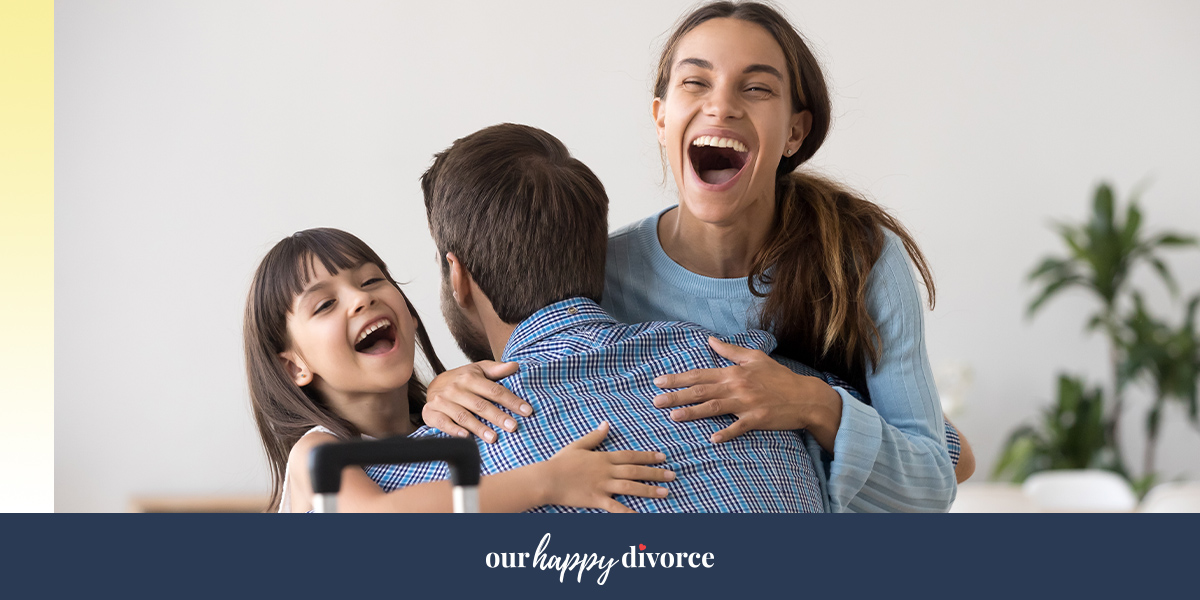 6 Ways To Find Love After Divorce
Our Happy Divorce Thursday, February 13, 2020
Finding love after divorce is a new experience. You may be single for the first time in a long time, or you may have some concerns over dating again so soon after your divorce. This new opportunity to date and find a partner is a great time to reinvent your approach to love. 
Looking for Love After Divorce
Just like divorce, there are no hard and fast rules for dating after divorce. What works for other people may not work for you. You may find yourself moving faster or slower. You may have a clear idea of exactly who you're looking for, or you may need to sift through hundreds of dating profiles. The great news is, there are no expectations. It's a fresh start.
Here are a few things to keep in mind as you look for love after divorce:
Take it at your own pace.

When you are committed to co-parenting your children, your first focus will be on what's best for them. It may feel like they need all of your time and attention at first, so dating isn't really a possibility. That's okay! At first, your kids do need some extra attention to help them feel loved and help them adjust to this new life. The nice thing about sharing custody with your ex is that you'll have some extra time to spend on yourself when the kids aren't with you. When you're ready, you can use this time to begin meeting new people. 

Be open to meeting new people.

Spending time on hobbies and activities you enjoy can help you heal after divorce. It can also be a great way to

begin dating after divorce

. Set your expectations aside, and keep the focus on yourself. Sometimes when you're least expecting it, you'll end up forming a friendship with someone new that leads to something more.

Realize the difference between dating and love

. It's possible you're ready to get out there and start meeting new people, but maybe you're not quite

ready for love

yet. The hardest part is putting yourself out there. If a date doesn't lead anywhere else, that's fine. Take it as a learning experience and pat yourself on the back for doing the hardest part – showing up! 
Finding Love After Divorce When You Have Kids
Finding love after divorce when you have kids can raise some additional questions. In addition to thinking about what's best for you as you look for a relationship, you'll also be thinking about the type of person who will mesh best with your family.
Take your time before introducing the kids.

There are a lot of things to consider before

introducing your kids

to someone you are dating. Your children's ages and maturity level will have a lot to do with it. Don't let anyone pressure you into

meeting your partner's kids

or vice versa until you're ready. It's extremely important not to create a revolving door of new partners for the kids. Since they're already adjusting to their new version of family, they need as much stability as possible. Equally as important, talk to your ex about your new partner and how you'd like to introduce them to your kids, that way nothing is assumed or left unsaid. Everyone should be included in this process to make the transition easier.   
"Ben and I had agreed that he should only bring a new partner around our family if he was sure she was there to stay." ~ Nikki DeBartolo
Find the right time to blend your families.

Take your time before

introducing all the kids

to each other. It can be helpful to spend some time with your partner's kids one-on-one and have them spend time with just you and your kids separately, before blending the families all together. This time allows you to get a feel for each other as parents – something that's important to experience before taking your relationship much further. Then, when you're ready, you can introduce all the kids to each other.  
Find someone who supports you as a co-parent.

It's important to find someone who supports your

co-parenting relationship

and even encourages it. In creating their happy divorce, Nikki DiBartolo and Ben Heldfond knew they could only be with new partners who understood the relationship they had. At one point, the pair took their son Asher on a trip to Africa without their respective significant others. You may not be traveling solo with your co-parent, but finding a partner who respects the relationship you do have is essential. 
"Ben and I navigated our romantic relationships by trusting that neither of us would bring in anyone who wasn't focused wholeheartedly on Asher's well-being." ~ Nikki DeBartolo  
Finding love after divorce is an opportunity to take your time and find the right partner for you and your children. Dating after divorce is a great way to learn more about yourself, discover the type of person you're most attracted to as a partner and take things at your own pace. 
You get to write your own rules about when you will introduce your kids, and you can take as much time as you need to find the right partner for the next phase in your life.