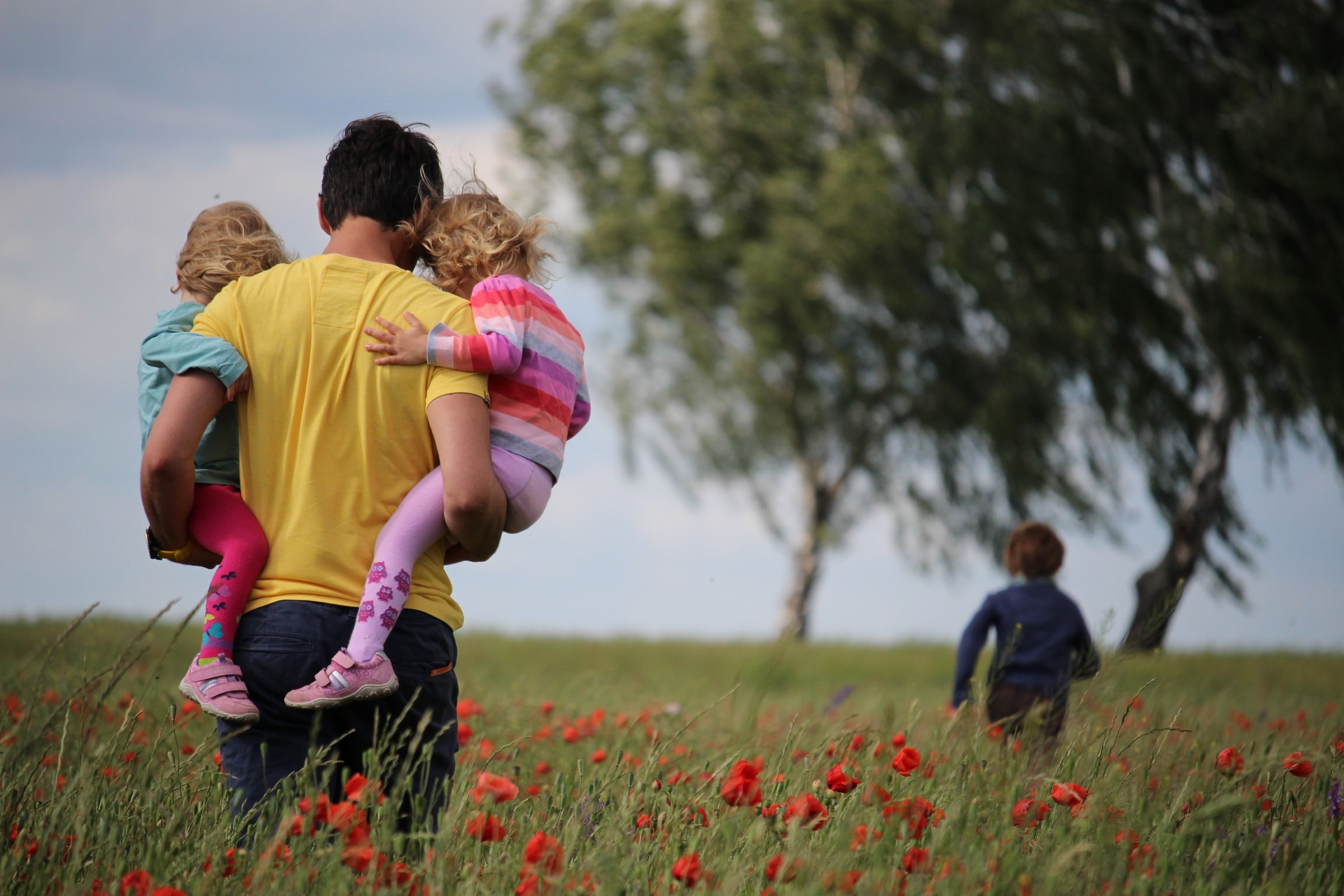 Co-Parenting During COVID-19
Our Happy Divorce Tuesday, June 9, 2020
This is truly an unprecedented time in all of our lives. There is no roadmap for what COVID-19 means for families, co-parents, and those going through a divorce. But, one thing remains the same and will always remain the same — you have to do what's best for your kids. 

Family courts are behind right now, facing emergency order requests, and co-parents panicking over what COVID-19 means for the status of their divorce and custody arrangements. It has become a time where co-parents must come together because there is no legal system to sort through the rubble. Right now, we must all rely on being a good human for each other to make it through the coronavirus crisis. That includes being a good human for your ex. 
In Ben and Nikki's recent livestream, they brought on divorce attorney and co-founder of Hello Divorce, Erin Levine, to talk about what COVID-19 means for co-parenting relationships. Here are the major takeaways: 
Your ex is not your child's ex.

There are things that you can do to make a happier and healthier life for your child when it comes to your ex. 
Limiting exposure to conflict and adult drama is key.

Remember, communication issues that you had during your marriage don't go away after divorce. If you've been communicating and it hasn't been working, you need to try something different. 
Don't let chatter ignite your ego.

Find allies that know you, your triggers, and what your kids need instead of people such as your attorney, who want to get down and dirty on how to "win" your divorce. 
Celebrate your personality.

Your ex is going to have the same personality traits as they had when you were married. Sometimes that can work to your advantage. Are you both funny? Try laughing about the situation. Find common ground even if it's hard. A child hearing their parents laughing instead of arguing is always better. 
To listen to the full livestream, visit our Youtube page.
Don't forget to follow us on all of our social channels: Facebook, Instagram, Twitter, and Linkedin. If you'd like to join our private Facebook community, please visit the Our Happy Divorce Facebook Group. 
To view more about Erin Levine, you can visit her on Facebook, Instagram, and Twitter or visit HelloDivorce.com.