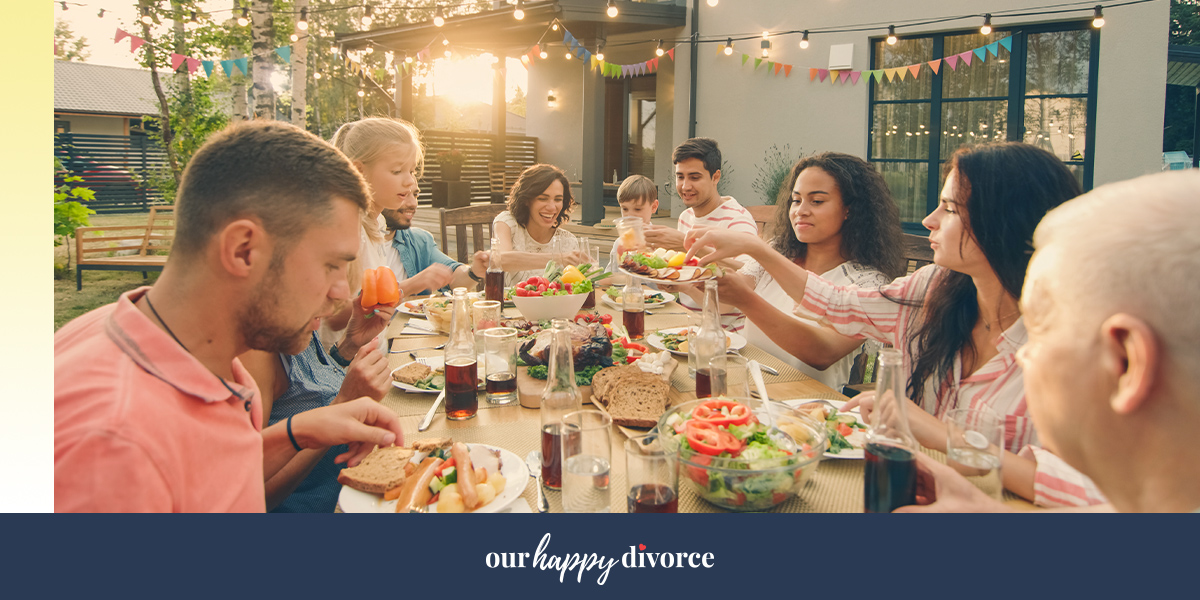 Life After Divorce: What No One Is Talking About
Our Happy Divorce Thursday, February 27, 2020
There is a lot of advice available about how to get divorced, but advice for what to expect after the divorce is final is harder to find. Often, actually getting divorced is the easy part. Questions start to pop up when you begin encountering things for the first time after being divorced. Here's what you can expect.
You'll have to update a lot of paperwork.
Depending on how long you were married, your life could be very intertwined with your ex's. It's likely that your ex is listed as an emergency contact on a lot of paperwork. Your health insurance may have originally been in your ex's name. You may have to deal with retitling your house or car solely into your name. If you go back to your maiden name, be prepared to update your driver's license, your passport and other legal documents. 
Better days are coming even if it doesn't seem like it.
Healing after divorce takes time. In the beginning, you have to figure out how to live life on your own without your partner. The good news is, divorce and co-parenting get easier the longer you do them! Start with forgiveness, work on acceptance, and embrace all the new opportunities that divorce has actually brought into your life. 
How to handle dropping your kids off with your ex-spouse
When you co-parent and share custody, your custody schedule will outline when and how you transfer your kids back and forth. The degree of interaction you experience with your ex will vary based on when you trade custody and the ages of your kids. It's easier for kids to move back and forth when they know what to expect after the divorce.
If your transfers occur on school days, you will simply drop the kids off for school in the morning and your co-parent will pick them up after school. This type of custody schedule minimizes face-to-face interaction, but it also requires kids to transport anything they need with them to school on the day of the transfer. 
If your transfers occur on the weekends, kids won't have to haul their belongings back and forth, but there's also a bit more coordination that takes place between you and your ex. If your kids are older, you can drop them at the street and watch them get inside. If they're younger, you may need to walk them to the front door.  
Decide what level of interaction you are comfortable with. It's perfectly okay to stick to text messaging and streetside drop-offs until you are ready to face your ex again. 
Although divorce feels like a hole in your life, you are making room for more people. 
Whether it's by giving you more time to reconnect with your friends or allowing you to add new members to your family, divorce is adding to your life, not taking away from it. When you can begin to appreciate the new relationships that divorce brings into your life, the loss you feel over your marriage will decrease. 
There are a lot of firsts to face.
Divorce isn't the end, it's the beginning of your new life. It's normal to continue to deal with the emotional and psychological effects of divorce for awhile. There are a lot of firsts that come up after a divorce like the first time you're asked to provide an emergency contact, the first time you hear about your ex's new partner, the first time your kids spend time with a new partner, the first time you go on a first date. These moments can surprise you, but rely on your support system to keep you focused on the joy in your new life. 
This is the time to take care of yourself.
When you share custody with your ex, you will find yourself with more kid-free time than usual. Spend this time investing in yourself. Find the physical and social activities you enjoy most and do more of them. Set some resolutions for the new year ahead and find the self-care activities that work for you.
Every divorce is different.
While there are a lot of blogs, podcasts, Facebook pages and articles about divorce out there, everyone's divorce is different. It can be helpful to identify the couples that handled divorce well and learn from them. Ben and Nikki wrote Our Happy Divorce to help other couples find a new way to view divorce. Feel free to pick and choose advice from different places and find what works for you.