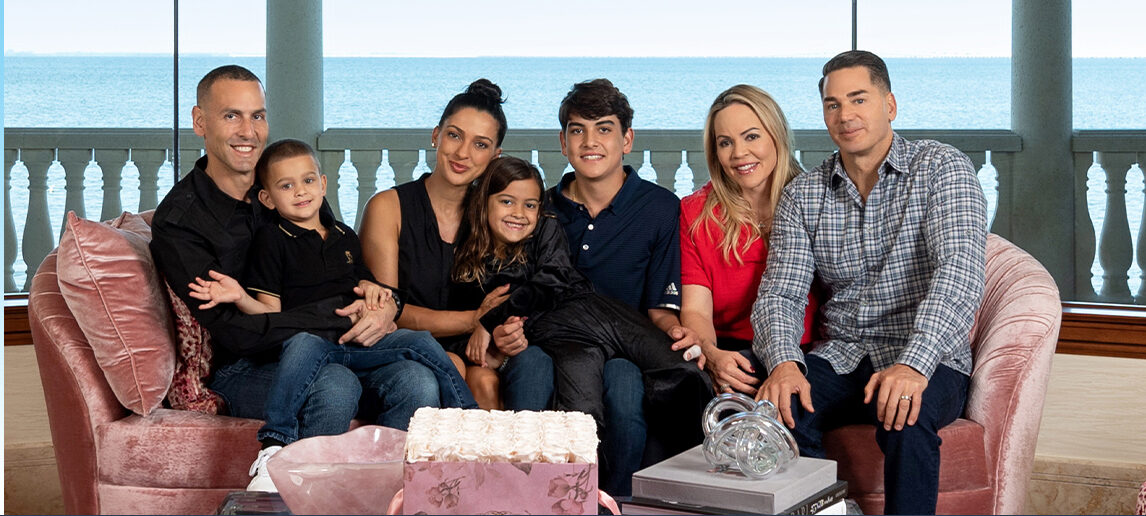 National Co-Parenting Day: A Walk in Our Shoes
Our Happy Divorce Thursday, March 19, 2020
There are many national days that celebrate parents, like Mother's Day and Father's Day. But there are also days set aside to celebrate National Parents Day on the fourth Sunday in July, and what we like to call National Co-Parenting Day, or Single Parents Day on March 21.
This year on Single Parents Day, consider celebrating National Coparenting Day along with us! Co-parenting and single parenting are tough jobs, but having a happy divorce can change your mindset about parenting after divorce.
Things to Remember on National Co-Parenting Day 
If you're new to co-parenting or still working out some of the finer details, it can be helpful to remember these co-parenting lessons:
Kids come first in co-parenting. Yes, we'll say it again! Co-parents keep their focus on the kids, not their personal interests. When both parents commit to putting the kids first, everyone will be happier.
It doesn't mean you have to like each other.

In fact, some of the most effective co-parents still harbor some hurt feelings. After their divorce, Ben Heldfond and Nikki DeBartolo were happy to be able to stand being in the same room as each other. But once they let go of the expectations that come with being husband and wife, they eventually found their way back to being friends. 

Co-parenting protects the kids.

Bad marriages are

worse for kids than divorce

. When kids see their parents struggling, it's easy for them to adopt some of the

anxiety, depression and sadness

they see in their parents. Similarly, children in the middle of a nasty divorce are at a

higher risk for behavioral and emotional problems

. Positive co-parenting relationships protect kids from a lot of these harmful effects. 

Forgiveness is the secret to better co-parenting.

National Co-Parenting Day is a great opportunity to remind yourself of the importance of forgiveness. Take a moment to acknowledge your own shortcomings, and forgive yourself for your part in the divorce. Then you can begin to forgive your ex. 

Your relationship with your ex is ongoing.

Your marriage may be over, but when you have kids together your relationship as parents is ongoing. When you commit to being positive and working together for the kids, you can build a positive co-parenting relationship. 
Co-Parenting Gets Easier
Co-parenting is the best way to put your kids first in your divorce. It has many long-term, positive benefits for the kids, like helping children feel loved, maintain confidence, express themselves and maintain a strong bond with both parents.
However, co-parenting isn't always the easy choice, especially if you are still working on forgiving your spouse and yourself. Ben Heldfond and Nikki DeBartolo didn't start out thinking they'd write the book on a happy divorce. But over time, they learned that co-parenting is easier when you: 
Set your ego aside. By taking the time to each acknowledge their role in the marriage and divorce, Ben and Nikki were able to share responsibility for the divorce.
Find partners who are also supportive co-parents.

Nikki and Ben both acknowledge that stepping into their family from the outside wasn't an easy choice for either of their spouses. Finding a partner who is supportive of your co-parenting relationship with your ex and are willing to actively co-parent with you is a must.

Use technology to communicate. Nikki is the organizational force in the family. Thanks to her shared family calendar, Ben is always aware of their son Asher's activities and vice versa. Finding the right tools and apps to keep you organized can make co-parenting easier. 
Recognize each other's strengths.

Ben and Nikki's divorce relieved them of the stress of trying to maintain a failing marriage. Once that pressure was off, they were able to rebuild their friendship and begin to appreciate each other as co-parents. 
Co-Parenting Like Ben and Nikki
The biggest thing that helped Nikki and Ben develop a positive co-parenting relationship was a shared commitment to their son, Asher. After that, forgiving and forging a new relationship ultimately became easier. They learned enough about having a happy divorce, they ultimately did write the book on it!
Over time, Ben and Nikki have developed new family traditions that have kept their son, Asher, as the most important thing in their divorce. You may be surprised to find out that this new modern family vacations together, eat weekly meals together, consulted each other before getting married again and successfully planned a cross-country book tour with each other! Coordinating all these appearances and schedules is a lot for anyone, let alone a couple who began their happy divorce journey by struggling to even be in each other's presence.  
Having a happy divorce is the best choice for kids. When ex-spouses share a commitment to co-parenting, the kids are protected from many of the negative effects of divorce. And that's worth celebrating on National Co-Parenting Day.