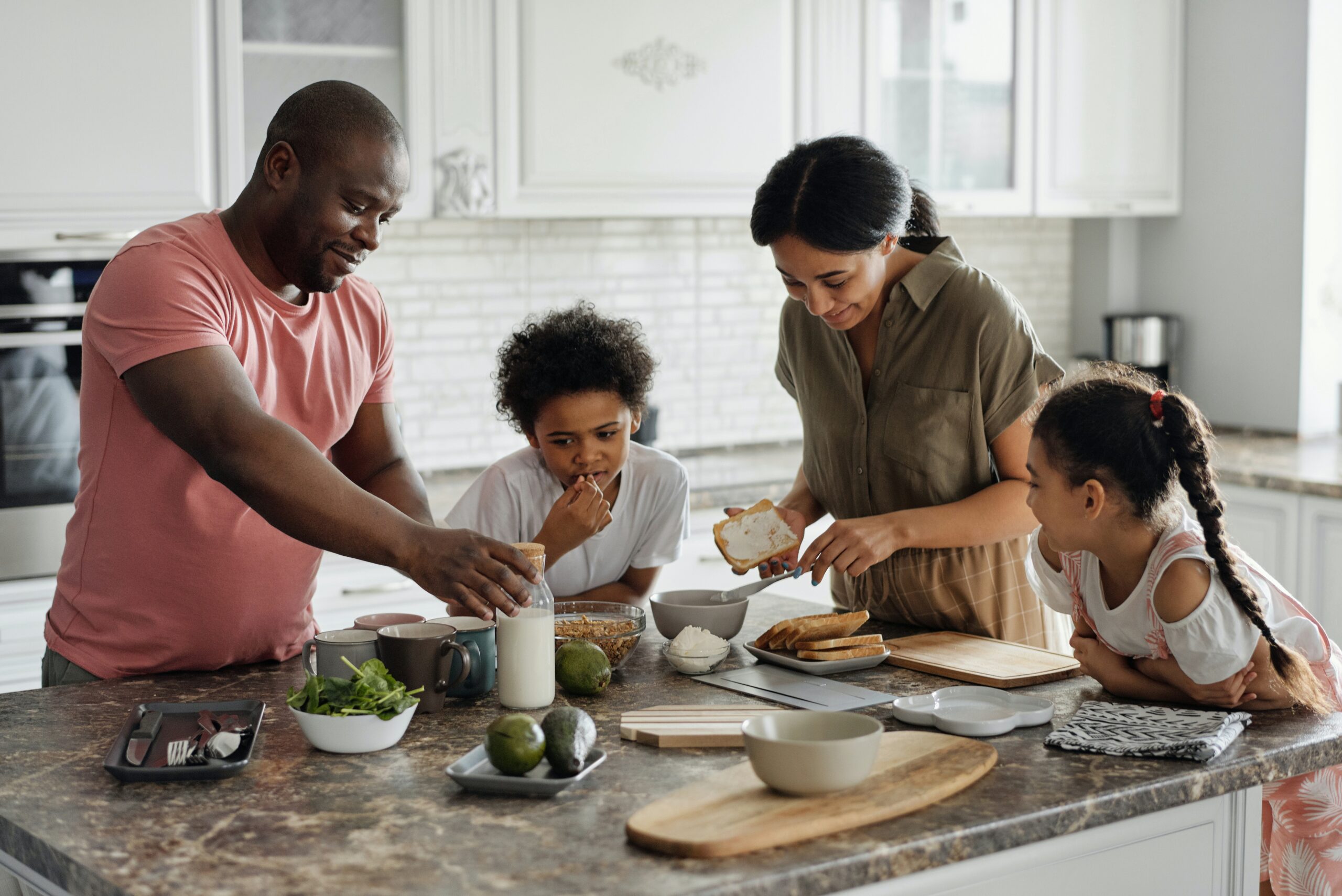 Blending the Family: The Right Way
Our Happy Divorce Tuesday, October 27, 2020
Blending families is complicated. It's also an ongoing process that evolves over time. Ben, Susan and Kate welcomed Mike Mulder and Summer Felix-Mulder, spouses, coparents and hosts of the Everything Always podcast, to discuss how to blend families, the right way.  
Mike and Summer dated for about 2 years before starting to blend their families together. Each has two children with their ex-spouse. Their podcast focuses on sharing what has worked, what hasn't, and what they're still working on when it comes to blending their families. Blending families is a unique situation for each family involved. There are many factors that influence the "right" way to blend a family, from the kids' ages to what's going on in the other parent's household, even a global pandemic can greatly change the way blended families parent. 
To help you better understand the dynamics of blended families and how you can successfully blend your family, Mike and Summer along with Ben, Susan and Kate shared their personal experiences in this episode of the livestream: Blending the Family: The Right Way. 
Where do you want to place your children?

One of the most helpful questions is, "Do you want to place your children in the center of your divorce, or in the middle of it?" Placing your child in the center of your divorce means focusing on what's best for them. Placing them in the middle of the divorce means placing your emotions and stresses on them and using them as a pawn in the divorce. It's important to keep your children

at the center of

your relationship with your co-parent, not in the middle of it. 
There's no guidebook to perfect parenting.

The relationships in blended families are always evolving. As children get older, they can better navigate two different households. As co-parents and step-parents and new spouses all become more familiar with each other, communication will get easier. Over time, it's also easy to learn how to best communicate with your ex-spouse about important parenting topics.  
Who does the "heavy parenting"?

In a blended family, there are a lot of parent figures. It's important that the adults and children both understand the roles of each parent and their authority. At first, step-parents do not have the authority to parent the new kids in their lives. Over time, they may gain that authority to step in on more and more parenting moments, but it's also equally important to rely on the biological parent for the heavy parenting. Typically, biological parents should be the ones doing any heavy discipline or parenting with their kids. 
How to achieve peace in the home:

Even in a high conflict divorce, it's possible to achieve peace in your home with your blended family. It's important to understand what you can control (what takes place in your own home), and what you can't control (what happens at your ex's). Set aside your ego and avoid the desire to control what happens in the other household. Remember that you can control things like the dinner routine, homework expectations and bedtimes in your own home. You can have a conversation with your ex about these expectations in their home, but ultimately you can only control what happens in your own home. It's important to set your ego aside.
Co-parenting in a pandemic

: The global COVID-19 pandemic has created unique challenges for blended families. Children are moving back and forth between two households that may have different rules about quarantining and safety practices. Again, ultimately you can only control what happens in your own home. It's a good idea to communicate openly about your concerns and expectations and find a way to peacefully co-parent these children who are learning to live in a new world, too. 
Listen to the full livestream with Mike and Summer Mulder to hear even more tips from our experts on positive communication in blended families, how to navigate conflict and how to keep your kids at the center of your divorce, not in the middle of it. 
Don't forget to follow us on all of our social channels: Facebook, Instagram, Twitter, and LinkedIn. If you'd like to join our private Facebook community, please visit the Our Happy Divorce Facebook Group. 
Hear more of Mike and Summer Mulder's blended family advice on their podcast, Everything Always. Follow them on Facebook and YouTube for more. 
Discover more about Susan Guthrie and The Divorce and Beyond Podcast on Facebook and Instagram or at DivorceandBeyond.org. Listen to the Divorce and Beyond Podcast here: divorceandbeyond.podbean.com 
To learn more about Kate Anthony and The Divorce Survival Guide, visit her on
Facebook
and
Instagram
or visit
KateAnthony.com
. Listen to her podcast at:
kateanthony.com/podcast-1
.