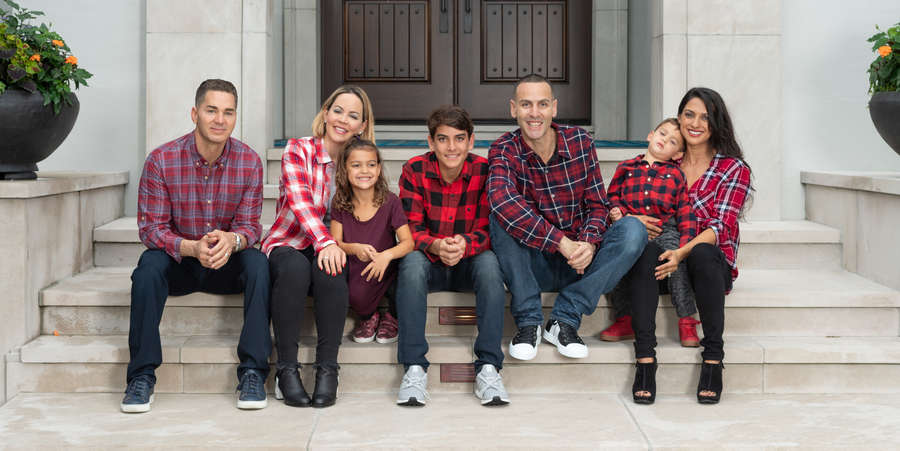 Co-Parenting as a Step-Parent During a Pandemic
Our Happy Divorce Tuesday, October 20, 2020
Navigating a COVID-19 as a blended family can present unique challenges for co-parents and step-parents. In successful blended families, step-parents are very much a part of the daily decisions and conversations about the children. Communication in blended families should extend beyond just biological co-parents.

We chatted with Nadia and Chad, Asher's step-parents, about their advice for other step-parents during a pandemic. 


Q: What has it been like to co-parent as stepparents during a pandemic?
Nadia: As one could imagine, it has been challenging! Trying to coordinate two households with three children of varying ages, social and emotional needs, while also remaining a united front has been a challenge. We are quite blessed to have the close bond that we share because we are able to communicate directly about our concerns for each member of our family and help find agreeable solutions.
Chad: It has been challenging as we navigated freedom versus safety for our kids.
Q: From your point of view, what was it like to quarantine as an entire family by sheltering in your own homes and only seeing each other?
Nadia: Better than the alternative!
Chad: It really brought us closer together as the safer-at-home order allowed us the opportunity to spend significant quality time together. From playing board games, card games or watching Netflix, we did together taking advantage of the free time we faced.
Q: What has been your favorite memory coming from quarantining together?
Nadia: Our children spent so much time together that they wouldn't have otherwise had! The age gap is significant and so the littles got to spend EXTRA time with their big brother. So many sleepovers!
Chad: Playing Monopoly…which took three days to finish.
Q: What advice can you share for others who are co-parenting as stepparents during COVID?
Nadia: Talk to your co-parents in person. Avoid texting and allow yourself to be vulnerable, focus on "I" statements not YOU. 
Chad: Support your spouse as we navigate these unprecedented times.
Coronavirus has thrown everyone for a loop and especially blended families who are living across households. In these unprecedented times, remember to communicate clearly with your co-parents (all of them!) and keep your focus on what's best for the kids. We'll get through this together.