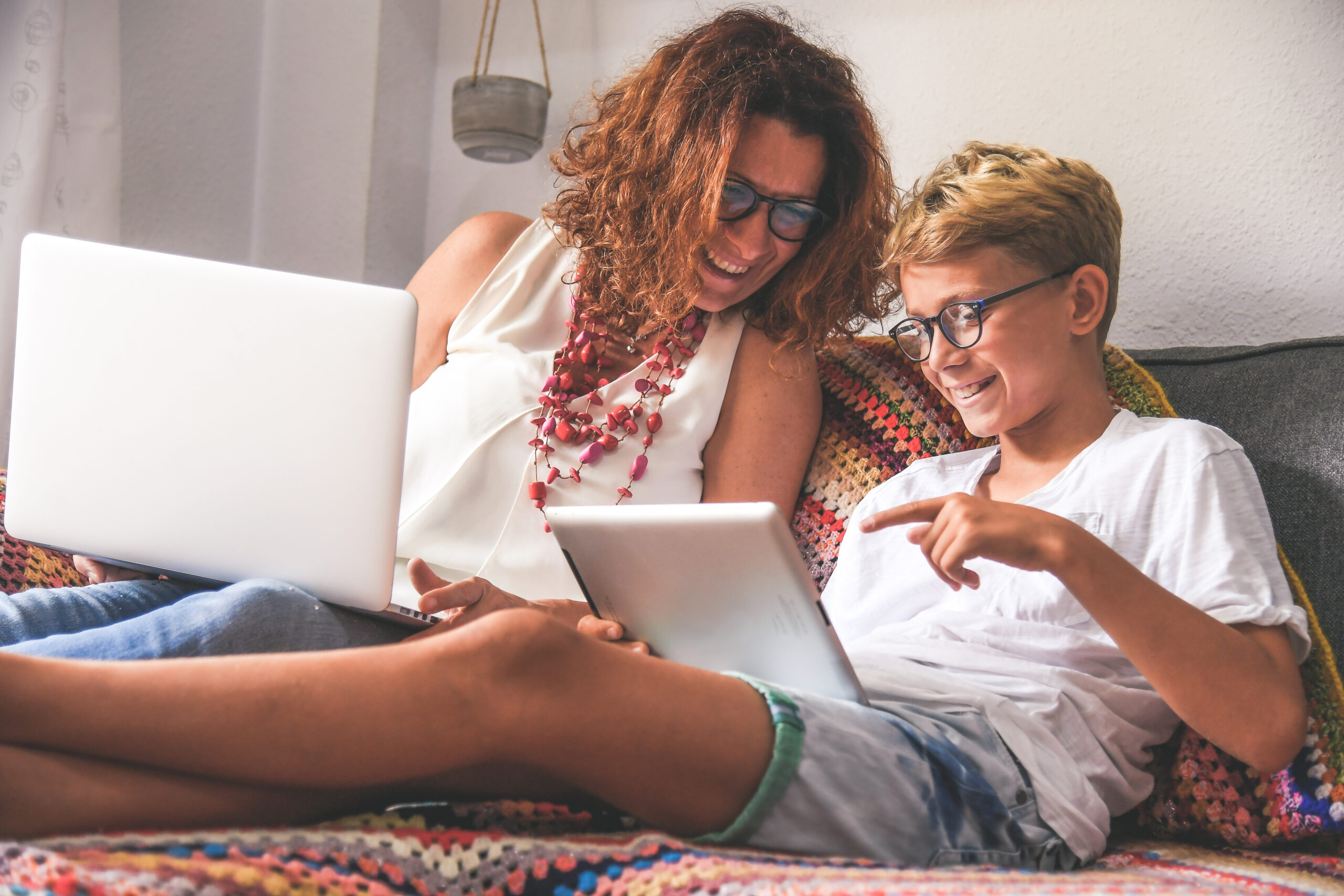 What Divorced Parents Should Know About the Coronavirus
Our Happy Divorce Tuesday, April 7, 2020
It's a hard time for all of us. We're all trying to navigate a time unlike any in our history. What we've known about divorce, co-parenting, and stepparenting, in general, has suddenly been pivoted in a matter of weeks. We want all of our readers to know that we are here for you during this time. Together, we can get through this, and we know that it will make for a better future on the other side. Here are some helpful tips about what divorced parents should know about the coronavirus. 
If you're going through a divorce right now or have a co-parent that you haven't reached out to lately, now is a better time than any to set aside your ego and put your kids first. We know it's hard. We thought it was hard when we were going through our divorce, but the pressure of today's world is something we cannot imagine going through when we were going through our initial divorce stages. 
We've put together a list of some helpful tips that will hopefully make things easier for you. As always, if you need any additional support during this time, drop us a note. We are here for you. 
1. Talk to your co-parent about how you will
explain coronavirus to your kids
. Explaining the virus is different for everyone and every child, but chances are, your kids have heard about it. If you're an anxious parent or have a nervous child, keep the doors of conversation open. But, make sure you and your co-parent are on the same page. Misinformation can stir up unnecessary worries. 
2. In our households, we made a family decision to self-quarantine because we have children in both homes and one child going back and forth we (the adults) decided when and how much we would shut down from the outside world. Our united front has helped us stay firm when our children's friends don't have the same social restrictions.  It has also given us each other during this surreal time. We feel safe in each other's homes because we follow the same rules. The consistency across both households helps our children feel safe within those boundaries during a frightening time. Also, our 3 children get special bonding time that they otherwise wouldn't have had. 

3. Schools are closed, who will be in charge of the homework? We recommend setting up your homework schedule with your co-parent. To make sure your child is doing their best work at home, try to structure school-time in a way that matches your child's needs. If mom is better at writing and dad is better at math, perhaps you discuss which parent should help out in their specialized areas. If your co-parent doesn't know how to use a new online schooling system, help them out. It's hard for all of us right now, especially the non-tech savvy. 
4. It's important for everyone during these uncertain times to maintain a schedule. If you haven't already, talk to your co-parent about your custody schedule, and maybe it's time to modify a few things. If you are both working from home, check in with your co-parent to see if they need a break, and get flexible. These are uncertain times, and we all need to be understanding of each other's mental health. 
5. Enjoy time together as much as you can. If you are at the beginning of your divorce, it can be hard to set aside those fresh feelings and come together as a blended family. However, it's time to get creative. Your kids will appreciate a walk as a family, or a board game together. Anything that brings a sense of normalcy and comfort during this time helps. Processing a divorce and this pandemic at the same time will be hard, but you and your co-parent are there for each other and most importantly, your children. 
6. Use technology to bring your family together. Your kids could be scared right now and might want to reach out to your co-parent when it's not their night to have the children. With apps like skype and zoom, it's easy to reassure your kids that the other parent is just a call away. This can settle anxiety and stress in your child, so make time for this and utilize technology if needed. It is not the time to be selfish and feed your ego. Set your ego aside as much as you can and open up the tools of communication that are available to you. 

Some extra tips: 


Make sure you are encouraging playtime outdoors, if it's safe for you to do so. The sun will help boost your family's mood and exercise is necessary to deal with stressors. 

Encourage your co-parent to make healthy meals and limit over-snacking. 

If you have an extra roll of toilet paper and your ex needs some, maybe toilet paper is the olive branch you always needed.
If you have any questions or would like to see more content about a particular topic please feel free to reach out to us at [email protected]. We are also always available on our social media channels: Facebook, Instagram, and Twitter. If you'd like to join an amazing community of people going through the same thing you are right now, we have a Facebook group that awaits your arrival. 
Stay safe and stay well.