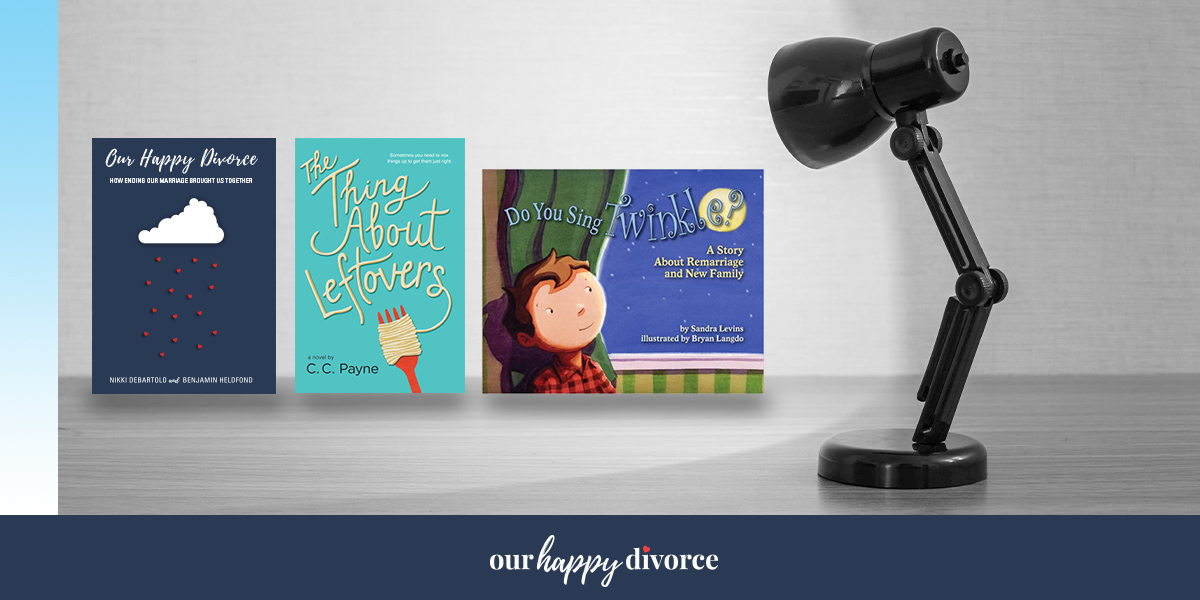 10 Best Books for Blended Families
Our Happy Divorce Tuesday, January 28, 2020
Blending families means combining a lot more than just physical households. Blended families have to navigate the challenges of bringing together children, spouses, family traditions, discipline, behavior and more. Even daily schedules can be different between families. Thankfully there are some great books for blended families from people who have gone before you. 
Books for Blended Marriages
Blending Families (A Marriage On The Rock Book)
Learn the ropes directly from 18 successful stepfamilies who show you how they deal with everyday challenges, ex-spouses, past hurts and other obstacles. 
CoParenting After Divorce: A GPS For Healthy Kids
Feel like it's time to recalculate your approach to co-parenting? This guide will help you create a foolproof parenting plan with your ex and help you navigate many of the decisions you'll need to make before, during and after a divorce.
Stepcoupling: Creating and Sustaining a Strong Marriage in Today's Blended Family
Learn how to tailor your expectations with your new spouse helps you blend your families with less conflict. This book walks couples through different parenting styles, finances, relationships with ex-spouses and even simple things like chores.
The Single Girl's Guide to Marrying a Man, His Kids, and His Ex-Wife: Becoming A Stepmother With Humor And Grace
This funny, honest and empathetic guide to stepping into a family as a new step-mom covers everything from bedwetting to family holidays and traditions.
From weeknight dinners and homework sessions to joint vacations and Christmas cards, Ben Heldfond and Nikki DeBartolo share the inside details on how they created a happy divorce for themselves, their son and their blended families.  
Successful stepfamilies are built one step at a time. With a roadmap through five common stepfamily challenges to researched best practices for parenting and discipline, this book provides valuable insights for common problems. 
Books for Kids in Blended Families
While these books are written to help children and teens understand their blended family, their messages are great for the entire family. 
Do You Sing Twinkle? A Story About Remarriage and New Family
Written for preschoolers, this children's book helps explain a lot of the feelings kids may have when step-parents and step-siblings starting entering the picture. 
Step One, Step Two, Step Three and Four
Written with Dr. Seuss-like flair, this early elementary book tells the story of a sweet girl who does everything she can to avoid having step-siblings. But after a while, she begins to warm up to the idea and sees how great the step-sibling life can be.
Sometimes, biological kids can feel a bit out of place when step-siblings start entering the family. In this comical middle-grade book about a "leftover" child finding her place in her parents' new lives, Fizzy focuses on a Southern Living bakeoff instead. 
Looking for more advice on blending families? Try some of our favorite co-parenting blogs and podcasts about divorce. Build a support group around you, look for others who have blended their families and be patient. Just like co-parenting, blended families get easier with time.