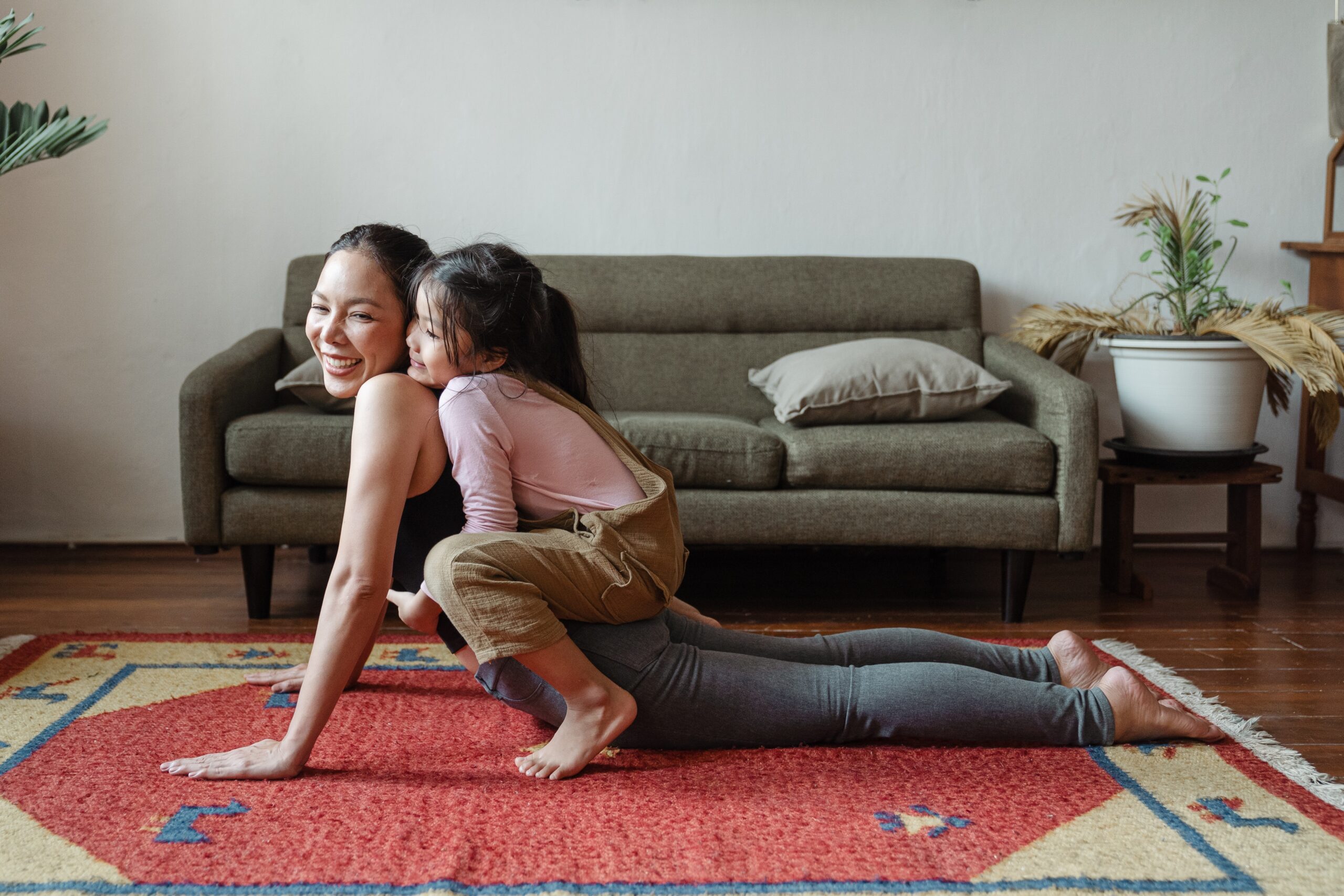 The Effects of Divorce on Mental Health
Our Happy Divorce Tuesday, October 13, 2020
The beginning of a divorce can be confusing. While every divorce is different, most people will admit that the process is both mentally and physically stressful. Even an amicable divorce can cause a lot of change that can be difficult to manage.  All of these changes can negatively impact your mental health. 
The effects of divorce on mental health don't necessarily happen right away, either. Divorce is a process and much like grief there are different stages to go through. We sat with Nadia Heldfond, a  psychotherapist, co-owner of New Day Mental Health Counseling, and Ben's wife, to discuss the effects of divorce on mental health so that you can be better prepared for the feelings you may experience.
Q: What are some of the common effects can divorce has on mental health? 
Nadia: Leading up to divorce, people often feel anger, resentment, fear, a sense of loss, emotionally numb or shut down, and exhausted.
Divorce can be the second most stressful event in someone's life. All of these feelings of uncertainty and hopelessness can lead to more serious emotional and mental health issues like anxiety and depression.
Divorce can also impact children's mental health. A child's age can greatly impact how they process divorce. Separation and divorce can aggravate existing mental health issues that children experience. It's not uncommon for children's academic performance to suffer, and rates of anxiety and depression are higher among children of divorce, too.  
Q: In what ways have you seen the effects of divorce on mental health throughout your career and personal life?
Nadia: I have seen quite the variety of mental health effects. I feel that it depends on so many factors. Quite often people feel relieved when it's over, the build-up to that decision and the actual divorce proceeding can be quite emotionally draining. Many people feel relieved to be out of a toxic, unhealthy or loveless marriage. Sometimes, I find people that hold a lot of resentment and have an unwillingness to see their own part in the collapse of their marriage. This can lead to a toxic co-parenting situation.
The emotional stages of divorce can be everything from relief to grief to resentment. All of these feelings are normal. Meeting with a licensed therapist can help you process these emotions and deal with everything you are experiencing. 
Q: How can people support their loved ones who are struggling with mental health?
Nadia: Listening and acknowledging are the most important ways in which we can help each other. Humans often feel uncomfortable with someone else's pain or discomfort. Our response is to try to make them feel better or "fix" the problem. Quite often, we say or do things that are contrary to being helpful and supportive. My best advice is to listen, to empathize and to sit in their discomfort beside them. Obviously, seek professional help if someone is at risk of harming themselves or someone else.
One in six people have experienced a mental health issue in the last week, so it's very likely someone in your life is struggling. Sometimes the best thing you can do for someone who is struggling with their mental health, especially when it's due to divorce, is remind them that you're there for them. 
Q: What are ways someone can handle mental distress during the divorce process?
Nadia: Self care and healthy coping routines are very important. Finding a great therapist that you connect with can be very useful during this process. Initiating and honoring healthy boundaries for yourself and for your soon-to-be ex will help tremendously with the mental stress of divorce. 
If you find yourself in a rut of negativity, you may need to take a step back and examine yourself. You may need to ask yourself "Am I feeling disappointed, aggravated or taken advantage of?" If the answer is yes, then often that means that you need to STOP and assert a boundary. 
Perhaps you are doing too much and getting too little in return. Perhaps you have less to offer your ex, than you are forcing yourself to give. The crazy thing about boundaries is that when we are feeling like it is someone else's fault, someone is driving US crazy, that is the time we need to reflect on OURSELVES and evaluate why we allow this to happen. Remember, we teach people how to treat us.
Dealing with divorce stress begins with looking at yourself first. It's important to pay attention to your emotional needs by finding a support group or therapist. Staying active can help, too, as physical activity can help your emotions rebalance. Meditation and yoga are positive ways to deal with the mental health effects of divorce. 
What are a few healthy ways people can cope after a divorce?
Nadia: I smile because I see so many women that redecorate or recreate their new space as a single woman. Men may also do the same! Purchase that recliner that was always on the "no fly" list. I think this is healthy. Fitness, meditation, spirituality, education….these are all helpful ways to cope with the new life that you are embarking on. Exploring this new version of "you" more deeply without the partnership can be exciting and incredibly hopeful. It is also important to focus on the present moments and not the past.
It often feels like people expect you to be "over" your divorce just as soon as the final decree is signed. As you check in with your mental health after a divorce, remember that the healing process is never complete. Taking time to check in with yourself every so often is important. Divorce can impact your mental health in many different ways, including anxiety, depression, anger and hopelessness. All of these effects of divorce on mental health are 100% normal. Your feelings are valid. It's important to acknowledge them and begin to heal the unhealthy emotions you're feeling so that you can continue healing.